From March 18 to 23, 2018
At Light + Building 2018, Frankfurt
 "CONNECT@OPPLE" to showcase achievements in lighting to global users
together with other world leading lighting brands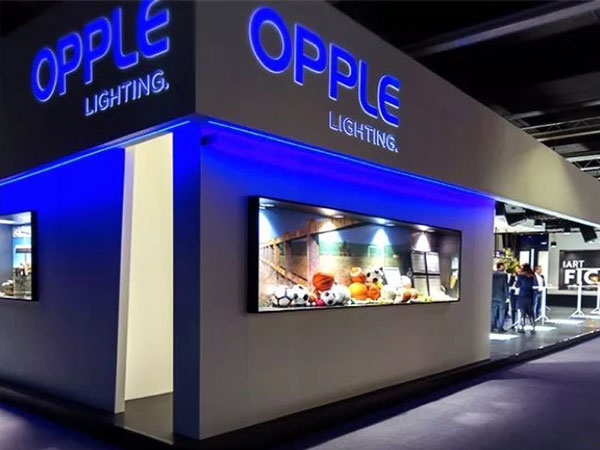 ▲OPPLE exhibition booth
Now a wave of photos is going to flood your screen
Are you ready for them?
↓↓↓ 
Shining on an International State 
The biennial Light + Building (L&B) is the world's largest and most influential international fair for lighting,
electrical engineering, and building automation. It is held at the Messe Frankfurt in Frankfurt am Main, Germany.
In 2018, OPPLE again joins L&B with an enhanced international brand awareness,
a reinforced international team, a stylish exhibition booth, and appealing posters.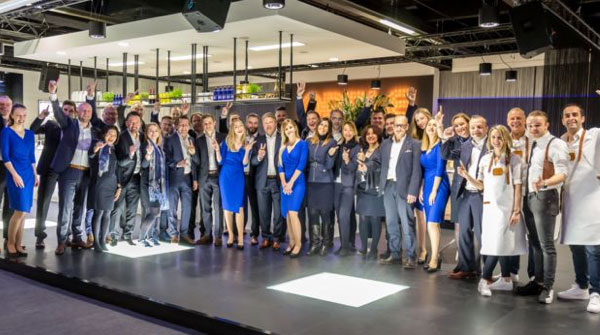 ▲OPPLE Europe Team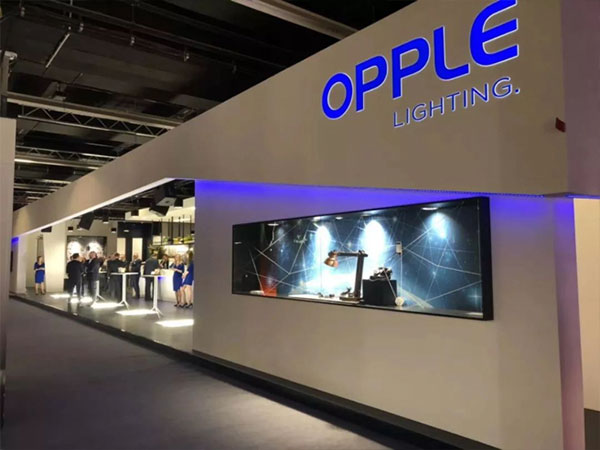 ▲OPPLE @ L&B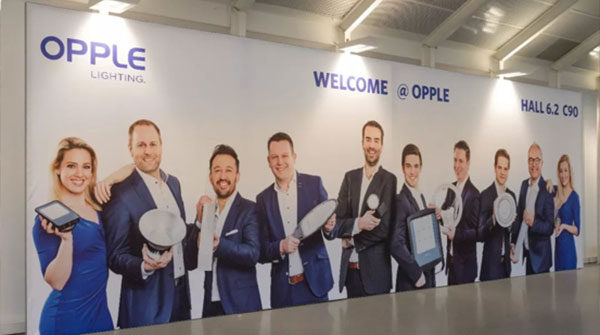 ▲Huge brand image poster warmly welcomes visitors
International expos pay more attention to the connection between people and brands.
This year, the OPPLE booth offered visitors a spacious and comfortable area in the center to communicate.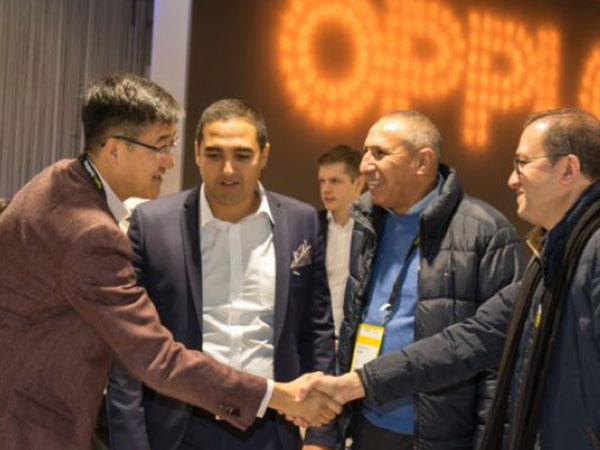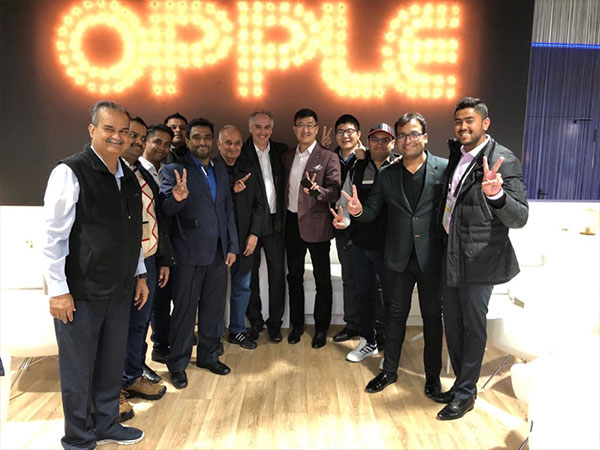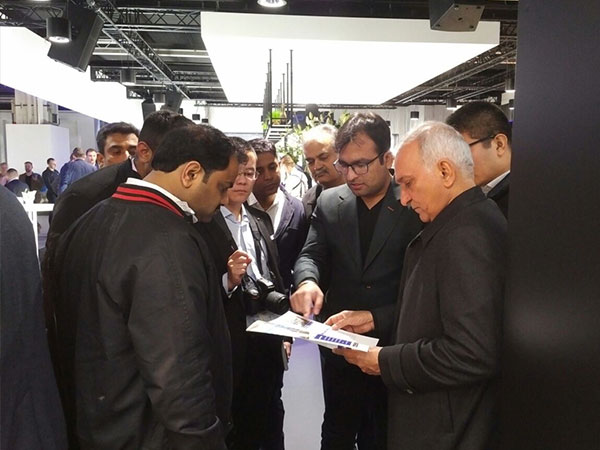 ▲Greetings to visitors
While emphasizing people-to-people connection, OPPLE also strives to convey its brand spirit and professional advantages.
The show windows, combining virtual and real exhibitions, not only display OPPLE's wide range of products
but also convey OPPLE's lighting design philosophy: "less is more.".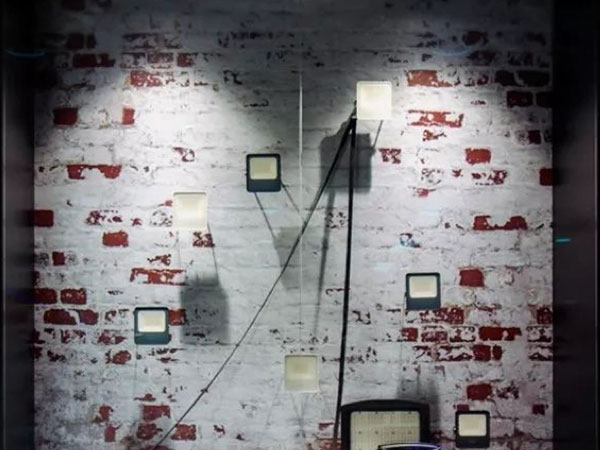 ▲The Year of the Dog indicates OPPLE's national origin
▲The abstract decor highlights how OPPLE's customized lighting designs fit different spaces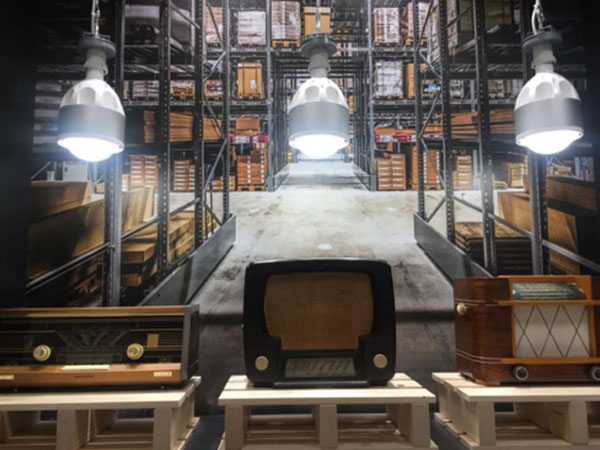 ▲Lighting solution for open spaces like showrooms, workshops, etc.
OPPLE Smart Lighting System – Simple and Intelligent 
In the area of smart lighting, OPPLE has dedicated itself to building demand-oriented and inter-connected smart control systems.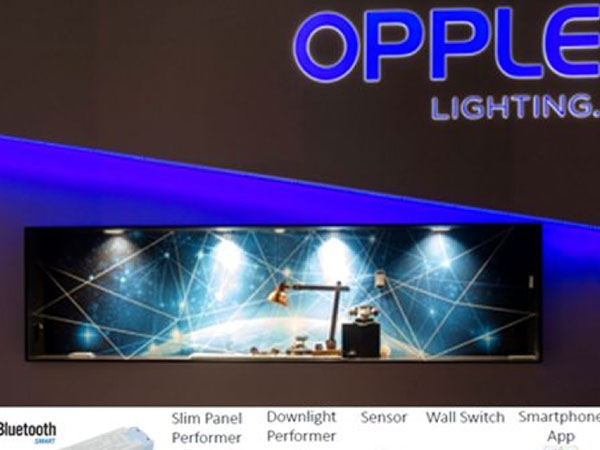 ▲Lights and other hardware can be interactively connected via smart Bluetooth control
Through the smart Bluetooth control system, OPPLE provides smart comprehensive lighting solutions to enterprises,
to create a more comfortable, efficient and energy-effective environment. The system is easy to install and operate,
and can be controlled via a dedicated APP on mobile phones or the smart control panels.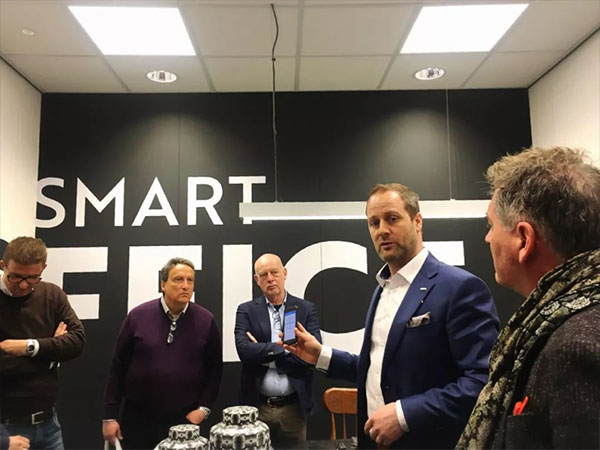 ▲Use a smart-phone app to create different environments in the office
 
OPPLE has established partnerships with many leading brands including Huawei Hilink,
Tencent Cloud Xiaowei, Tmall Genie and JBL to achieve smart interactions between lighting functions and home hardware,
and jointly explore the endless possibility of a better future.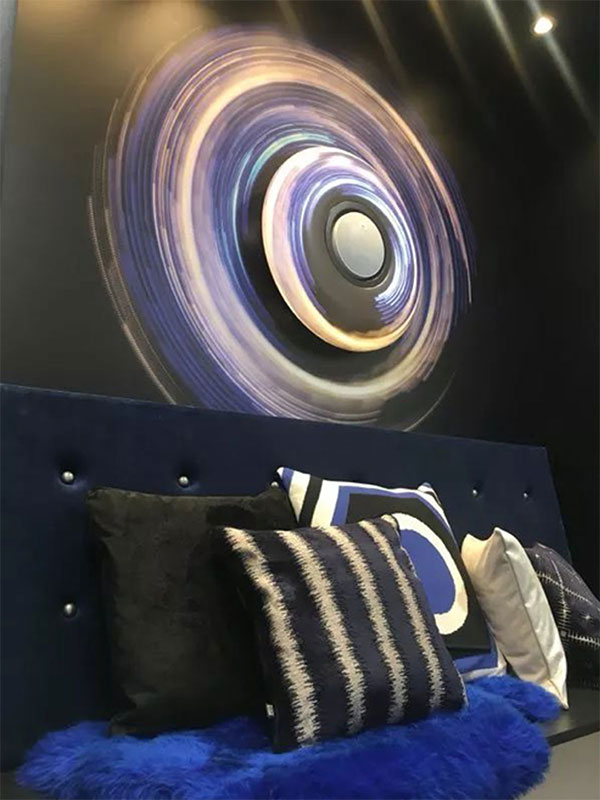 ▲OPPLE x JBL presents an abstract show of light and sound waves
Connect the World with OPPLE's professional strength
"From homes to shopping malls, from indoor lighting to outdoor lighting,
OPPLE offers professional lighting solutions to global users.
Every product at the booth demonstrates OPPLE's professional strength."
For the past 20 years, OPPLE has been studying the physical and psychological effects of lighting on people in
order to develop healthy lighting solutions health and to create pleasant lighting environments for any
situation – whether work or play.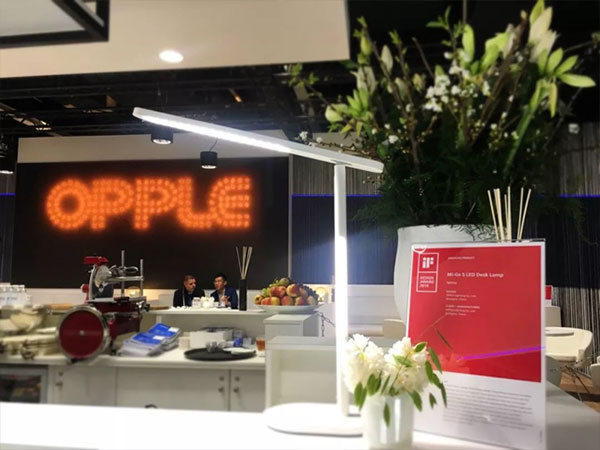 ▲Mi-Ge's LED desk lamp won both iF and reddot design awards in 2018
In the area of commercial indoor lighting, OPPLE's lighting business covers offices,
factories, chain stores and cultural zones, helping commercial customers create comfortable lighting environments and more value.
So far, OPPLE has provided comprehensive lighting solutions to many international brands including Adidas, Burger King and Starbucks.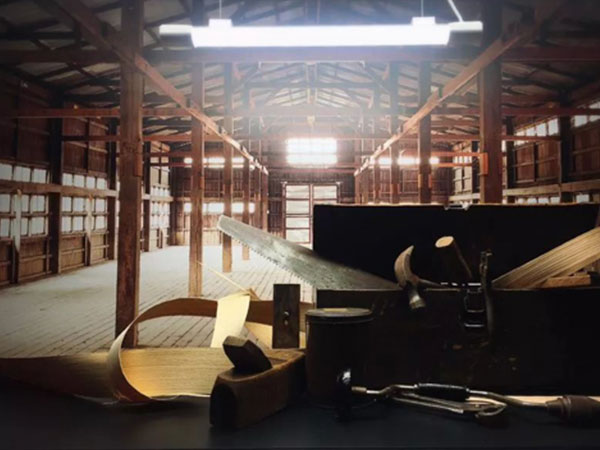 ▲The charm of a European ancient architecture highlighted by OPPLE's lighting solution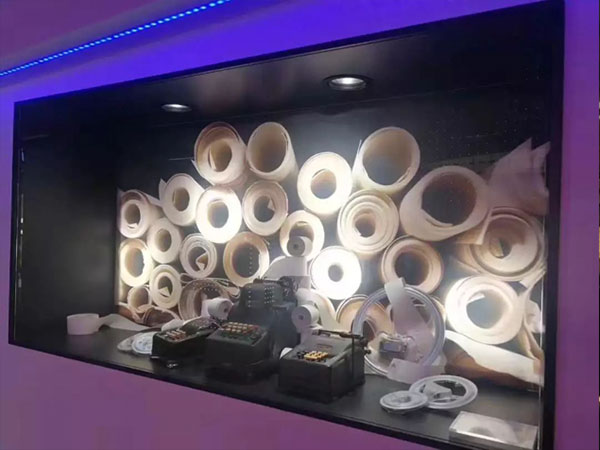 ▲OPPLE uses huge roll paper to abstractly convey its latest LED model scenario application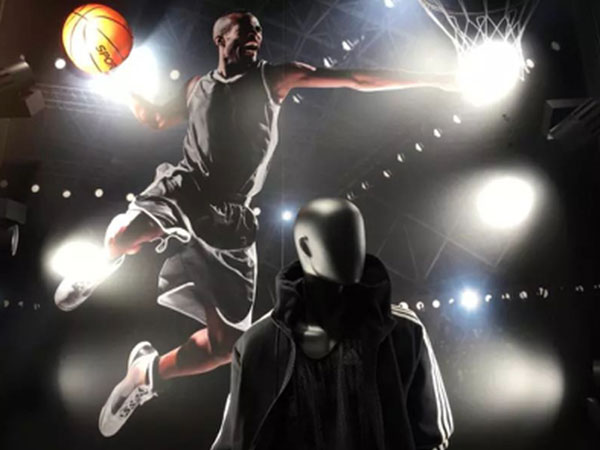 ▲Partners include Adidas and many other international brands
In outdoor lighting, OPPLE has also made many achievements. For instance,
OPPLE's Polaris street lamp won the Alighting Award in 2017.
Polaris was also integrated with Huawei NB-loT to connect each separate street lamp into a network by collecting basic data,
bringing a smart street solution that employs cloud coordination to connect the control end and the lamps.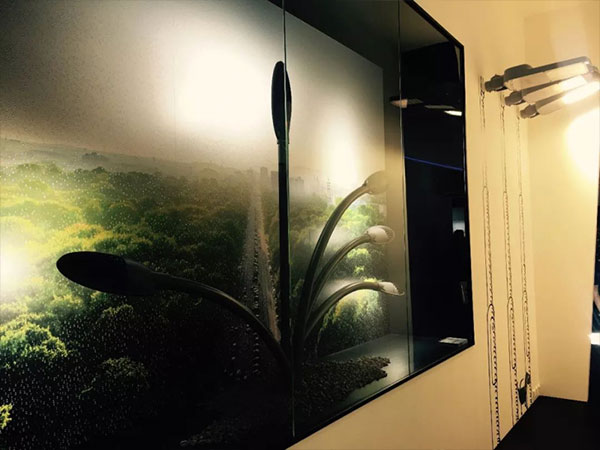 ▲Street lighting solution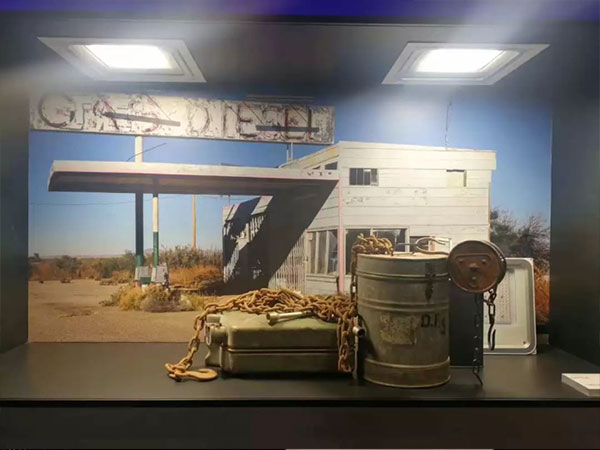 ▲A western-style outdoor scenario is used to demonstrate OPPLE's energy-saving and environment-friendly features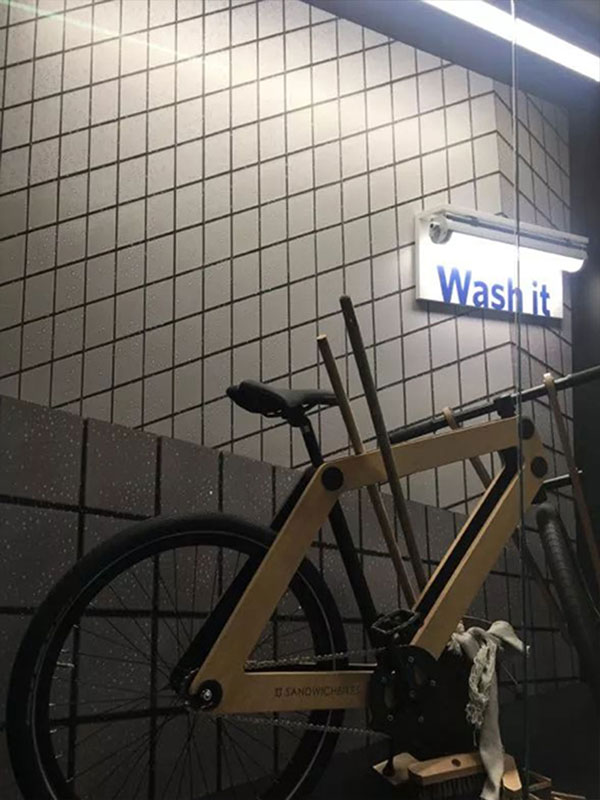 ▲Pearly particles are used to demonstrate the outstanding waterproofness of OPPLE's LED wall washer
Every exhibition area embodies OPPLE's pursuit for details, beauty and fashion, as well as paying homage to human  civilization and the outlook for lighting and people. 
As a representative of Chinese lighting brands at L&B
OPPLE will continue to excite the global arena with innovative products
See you at booth 6.2 C90, L&B
Light up a wonderful life
---